The pandemic has reduced fire brigades' youth activities by up to 65 per cent
The survey of fire brigades shows that the pandemic restrictions reduced junior firefighter activities in a number of localities. Youth activities are an important way of ensuring fire brigades remain well-staffed in the future. The shortage of resources in the rescue services sector also affects contract fire brigades in many localities.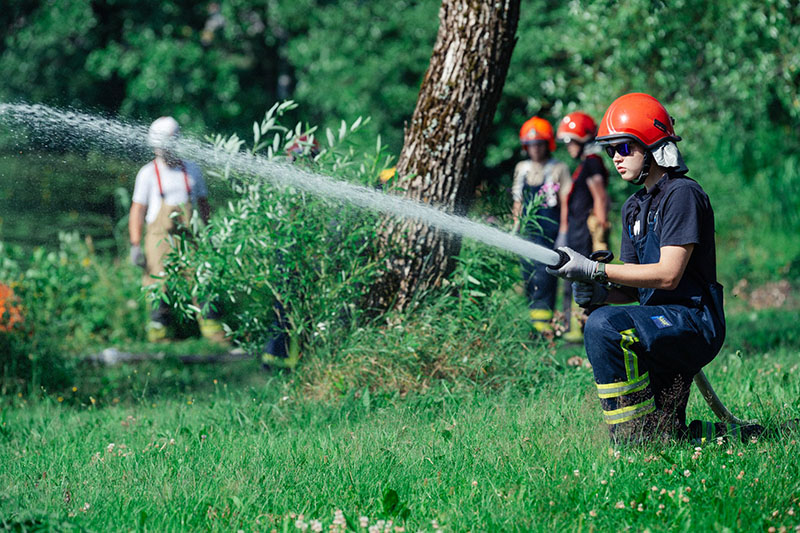 In late 2021, the Finnish National Rescue Association conducted a questionnaire of junior firefighters and their instructors concerning the effects of the pandemic on fire brigades' youth activities.
The responses show that, due to regional restrictions on gatherings and fire brigades' own restrictions, some fire brigades have not organised any youth activities during the pandemic.
HAKA statistics collected on fire brigade activities also tell the same story: that youth and pre-teen activities have seen a reduction of 65 per cent since 2019. Fire brigades also attracted 44 per cent fewer young people last year than in 2019.
"Some youth departments have even been abolished due to tight pandemic restrictions. However, there are ways to ensure junior firefighters can practice safely," says SPEK's Development Manager Niko Ara.
Some fire brigades have boldly set out to find solutions instead of falling into passivity. New practices have included remote training and organising training events at indoor swimming pools and outdoors in nature. Training events organised away from fire stations have protected those personnel who may have to respond to an emergency dispatch from exposure.
Many of those responding to emergency dispatches are former junior firefighters
The decline in junior firefighters' activities may affect the vitality of contract fire brigades. According to fire brigade statistics, youth departments brought 15 per cent fewer personnel into response departments in 2021 than they did in 2019.
"Before the pandemic, about a quarter of new response department personnel came from the fire brigades' own youth departments. Though there is some benign variation from year to year, I am concerned about the situation because the rescue services sector suffers from a shortage of resources in many localities," says SPEK's Director of Fire Brigade Services Petri Jaatinen.
"In recent years, the membership numbers for youth departments have been rising each year. However, a few quiet years can have far-reaching knock-on effects," Jaatinen comments.